AirStream was founded in 1990 as a fan engineering and design firm that specialized in technically innovative solutions for industrial fan upgrades. Our initial work in the North American market revealed that when it came to efficiency, performance, and wear life, industrial fans were simply underperforming. To meet these specific challenges, our capabilities grew to include the complete designing, manufacturing, installation, and servicing of fan equipment.
Over the years, our engineers have worked with plant personnel and industry leaders to develop a deep understanding of the unique challenges affecting cement plants, steel and pelletizing mills, pulp & paper mills, power generation facilities, and biomass plants. Each industry had specific operational requirements when it came to airflow and gas handling. Extensive on-site AMCA performance testing conducted by AirStream engineers and technicians provided, and still provides, a large pool of data used to identify and solve all types of application specific problems.
Today, AirStream still uses a specialized project specific on-site assessment and performance testing methodology to deliver reliable and efficient fans. Our team of engineers has upgraded hundreds of large fans, driven by more than 300,000 kilowatts in total. Collectively, our fans have saved over 50 megawatts, representing cost savings of approximately $25 million per year.
Years as
Efficiency Engineers
Annual Energy
Savings Generated
Total Horsepower
in Our Installations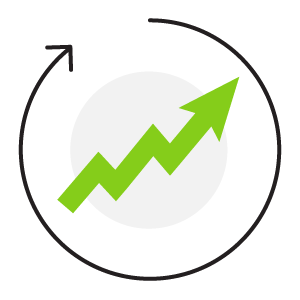 Process fans can either limit or facilitate the level of output demanded from a production line. We often work with customers who find they cannot rely on the specified performance of the fans they have installed. Reasons for this can range from fan mismatch with the system to poor equipment design.
AirStream fans perform as specified, every time. We guarantee it. Modeling and field testing ensure that our fan equipment consistently achieves the guaranteed performance in the existing housing.  
YOU'VE MET US, NOW MEET OUR CUSTOMERS